We offer undergraduate bachelor degree programs in the areas of information technology, computer science, information systems, and computer network. The number of admissions into these programs is about 400. Besides, several dual award programs are available which allow students to combine their major program of study such as banking-finance and engineering mechanics with information technology awards. The number of admissions into dual programs is about 100.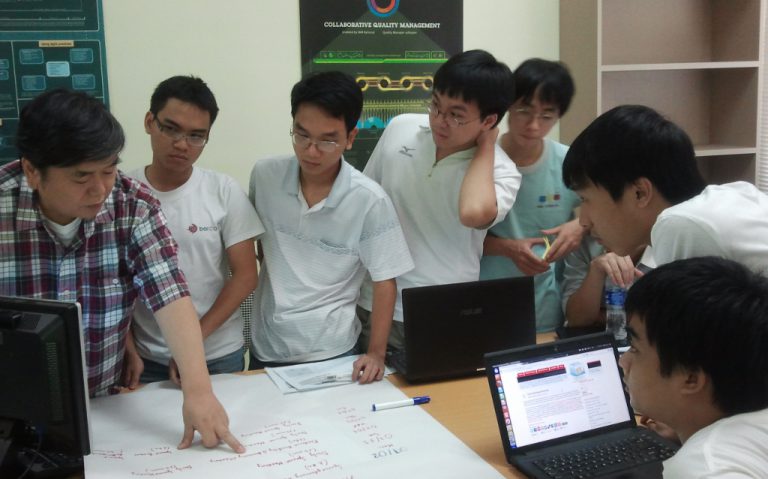 Information Technology provides complete and modern knowledge of information technology. Students are equipped with knowledge to construct and develop software, information systems, computer networks as information technology services. The program has been assessed by the ASEAN University Network (AUN) Graduated students could work in software companies and telecommunication corporations.
Computer Science provides modern knowledge of computer science based on the advance program of the University of New South Wales (Australia). The program has been heavily invested in facilities and teaching staff, with the participation of foreign professors. Students are provided additional English courses to reach the standard of 6.0 in IELTS and study special courses in English, practice and carry out research in advanced laboratories. Students are equipped with knowledge to work at international technology corporations or continue to research and study postgraduate program in international environment.
Information System provides a spectrum of knowledge and integrated technology solutions skills in business to construct IT solutions to support businesses in the knowledge economy. Bachelors in Information System have specialized knowledge of the system integration and data mining, have the ability to apply and integrate knowledge discovery tools for integrated information systems and are able to be in charge of different positions such as system architects, system integration — service, database management, e-commerce application development, system security, chief information officer,…
Computer Network & Communication provides engineering training between 4 to 5 years, the program is based on the Electrical Engineering & Computer Science program of MIT (Massachusetts Institute of Technology) — U.S which are the interdisciplinary program between Electrical Engineering — Telecommunication and Computer Science. Graduated students could work in telecommunication corporations, positions related to telecommunication technology development, or organizational computer network design and management.
Curriculum
The FIT's training programs are updated yearly based on the standard programs of international organizations such as ACM, IEEE, leading international universities and followed standard assessment of AUN & CDIO. In particular, the bachelor program in Information Technology is the first domestic program assessed by AUN. The advanced bachelor training program in computer science, achieved international quality, is one of the programs under the strategic tasks and heavily invested by the UET-VNU.
The main objective of these programs is to train high quality human resources in IT with modern knowledge, life skills, vocational skills, self-learning and research skills, foreign language skills for communication and professional; meeting the high requirements of the country's industrialization, modernization and international integration, could work in other countries with and advanced and modern science and technology.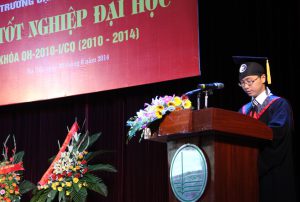 Career oppotunities after graduation
Students have opportunities to study abroad during their program and could continue to further education after graduation. Graduated students with honors have opportunity to work at FIT and are facilitated with home and/or abroad study for improvement.
Graduated students could find jobs within the first year after graduation with an average salary at the top end compared to other industries.
Scholarship opportunities
Students with good grades are financially supported by the university through the scholarship program. In addition, each year more than 100 FIT's students are also received different international and national scholarships such as Toshiba, Honda YES, Yamada, EPT, International Data Group (IDG), CyberSoft, etc. Students from low income background have priority for VNU's on campus accommodation. Additionally, apart from tuition fee, these students do not have to pay any other fees. Students participated in the bachelor program in computer science are also supported additional fee including English study program to reach standards equivalent to IELTS 6.0.
Enrollment
For detailed information on under-graduate admissions of the Faculty of Information Technology, please see on the website of the VNU- University of Engineering and Technology at the address: https://tuyensinh.uet.vnu.edu.vn/