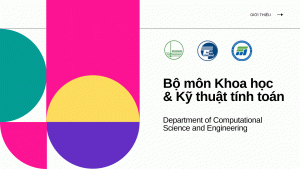 The Department was previously known as the Department of Mathematical Methods in Technology (founded in 2003) until being renamed Computational Science & Engineering in December 2013.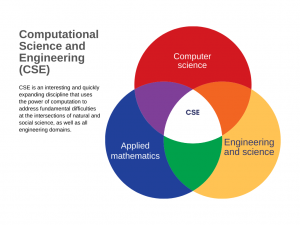 The Department of Computational Science and Engineering offers foundation courses in science and engineering such as fundamental mathematics (for students from all disciplines at the University of Engineering and Technology), Discrete Mathematics, Probability and Statistics, Optimization and Numerical Methods. Furthermore, the Department plays an important role in the selection and coaching of university students for Olympiad events such as the National Olympiad in Mathematics and the National Olympiad in Informatics.
Faculty members of the Department are well-trained and specialized in a wide range of disciplines related to mathematical methods in technology; computational science and engineering; data mining; bioinformatics; cryptography and information security; online commerce systems; and large-scale computing methods and systems.
The Department's key research directions include "Bioinformatics (Computational Biology) – Genome Analysis," particularly its applications to human health, "Security – Information Security," and "Ecommerce systems and large-scale computer systems."
Faculty members and lecturers:
– Assoc.Prof.Dr. Le Sy Vinh (Dean of the Faculty)
– Dr. Le Phe Do
– Dr. Dang Thanh Hai
– Dr. Do Duc Dong
– Dr. Dang Cao Cuong
– Dr. Hoang Thi Diep
– Dr. Ha Minh Hoang
– MSc. Nguyen Minh Trang
– BSc. Nguyen Thanh Son
– BSc. Nguyen Thanh Binh
Contact
Address: 319 – E3 – 144 Xuan Thuy – Cau Giay – Hanoi