INTRODUCTION
The industrial revolution 4.0 is expected to fundamentally change people's social and cultural life. This is the industrial revolution based on the development and application of intelligent robots in all aspects of life. Smart robots are expected to replace humans in many industries and fields: from heavy industry to light industry, service industry, entertainment, logistics, education, healthcare, finance, etc. Robot intelligence is developed based mainly on achievements in AI (Artificial Intelligence), automation, big data, especially based on a communication infrastructure of wide bandwidth and high speed connection of things (IoT).
New generation communication infrastructure is no longer just  connectivity  between computers, but also connects everything through sensors capable of transmitting information. The new communication infrastructure is no longer just a hard connection, but also a "virtual connection" as in OTTs (over the top services) connecting to virtual systems (virtual machine, virtual reality). The combination of telecommunications and information technology to form an industry ICT (Information and Communication Technologies) creates momentum for the development of next-generation communication technologies.
Information and communication technology includes: hardware technology (electrical, electronic), software industry (software engineering), digital content technology and communication technology. In Vietnam, big telecommunications enterprises such as Viettel, VNPT, Mobifone still account for 90% of the ICT market share. The largest software company FPT is still mainly outsourcing software with low added value. The digital content industry is also in its infancy with the development of some online advertising and game companies like VNG. The hardware industry is still in the hands of foreign enterprises such as Samsung and Intel.
The 4th Industrial Revolution with the leading role of the Internet of Things infrastructure, along with Artificial Intelligence and Big Data
The Department of Networking and Communication Computer Communication  was established in 2004 with the main task of training high-quality ICT human resources for telecommunication enterprises holding 90% of the ICT market share  in Vietnam with growing demand and increasing demands to welcome the 4th industrial revolution.
Specific tasks include:
Teaching subjects in the field of ICT at undergraduate and graduate level: The faculty of the subject currently has  6 doctorates, 5 masters including many lecturers trained at the university advanced institutes and universities in developed countries around the world (USA, UK, France, Japan). The faculty and staff are not only always up to date with new technologies to convey to students and students, but are also very dedicated and enthusiastic. Students not only learn information technology but also telecommunication technologies. Graduates do not have to receive a bachelor's degree, but receive a degree "Communication and Information Technology Engineer" which is more appreciated in enterprises.
Guiding students making graduation projects, master's theses and doctoral theses: Students, in addition to doing internships at companies, can also directly participate in the projects of teachers to accumulate gain experience and earn extra income. In particular, the lecturers also directly find jobs for students, providing guidance based on their relationships with telecommunications and information technology businesses.
Carrying out academic and industrial research in the field of information and communication technology: The department's staff has carried out many advanced scientific research projects in the field of networking and communication such as: topics on peer-to-peer networks, distributed computing, wireless networks, network security, etc. In addition, the department also has a number of research collaborations with many laboratories of universities around the world such as University of British Columbia (Canada), University of Paris Sud 11 (France), University of North Carolina. at Charlotte, (USA), University of Massachusetts Boston (USA), Japan Advanced Institute of Science and Technology (JAIST), ….
The Department of Networking and Computer Communication is striving to become the leading training and research center in Vietnam in the field of ICT. Let's join the study and research at the Department of Computer Networking and Communication to make the dream of creativity and start-up in the ICT field come true!!!

LECTURERS OF THE DEPARTMENT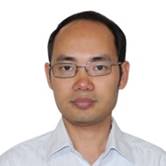 Assoc.Prof Nguyen Hoai Son (Head of the department)
sonnh@vnu.edu.vn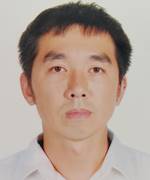 Dr. Tran Truc Mai (Deputy head of the department)
Mai.tran@vnu.edu.vn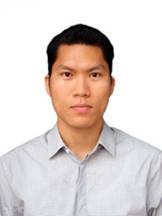 Dr. Duong Le Minh (Vice Dean of the IT Faculty)
minhdl@vnu.edu.vn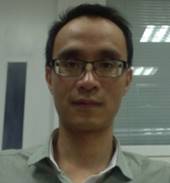 Dr. Hoang Xuan Tung
Tunghx@vnu.edu.vn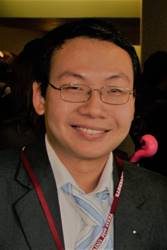 Dr. Phạm Manh Linh
linhmp@vnu.edu.vn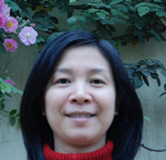 MSc. Ngo Le Minh
minhnl@vnu.edu.vn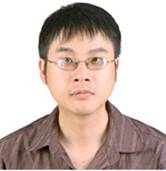 MSc. Ho Dac Phuong
phuonghd@vnu.edu.vn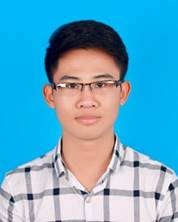 MSc. Dang Van Do
dodv@vnu.edu.vn

FORMER LECTURERS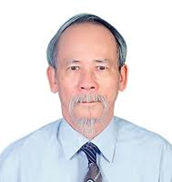 Assoc .Prof. Ho Sy Dam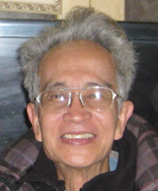 Assoc.Prof. Nguyen Quoc Toan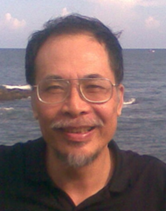 Assoc.Prof. Do Trung Tuan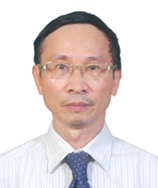 Assoc.Prof. Nguyen Dinh Viet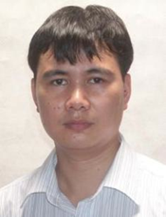 Assoc.Prof. Bui The Duy
MSc. Nguyen Nam Hai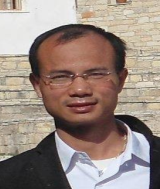 Dr. Nguyen Van Nam
Dr. Doan Minh Tri
MSc. Doan Minh Phuong
CONTACT